A Minnesota native, Beth holds a bachelor's degree in Therapeutic Recreation and Corporate Wellness, and a Master's degree in Spiritual Psychology.  A diverse portfolio of professional experiences including post-stroke, cardiac-rehab, personal well-being and Life Coach coupled with a dynamic project management career provides Beth with a unique understanding and proficiency in managing the physical and emotional logistics of transition, aging in place and dissolution.  Beth is a certified @HOME specialist and a member of the National Association of Senior & Specialty Move Managers (NASMM). Bonded and insured, Your Estate Assistant operates in all business matters according to the NASMM core principles.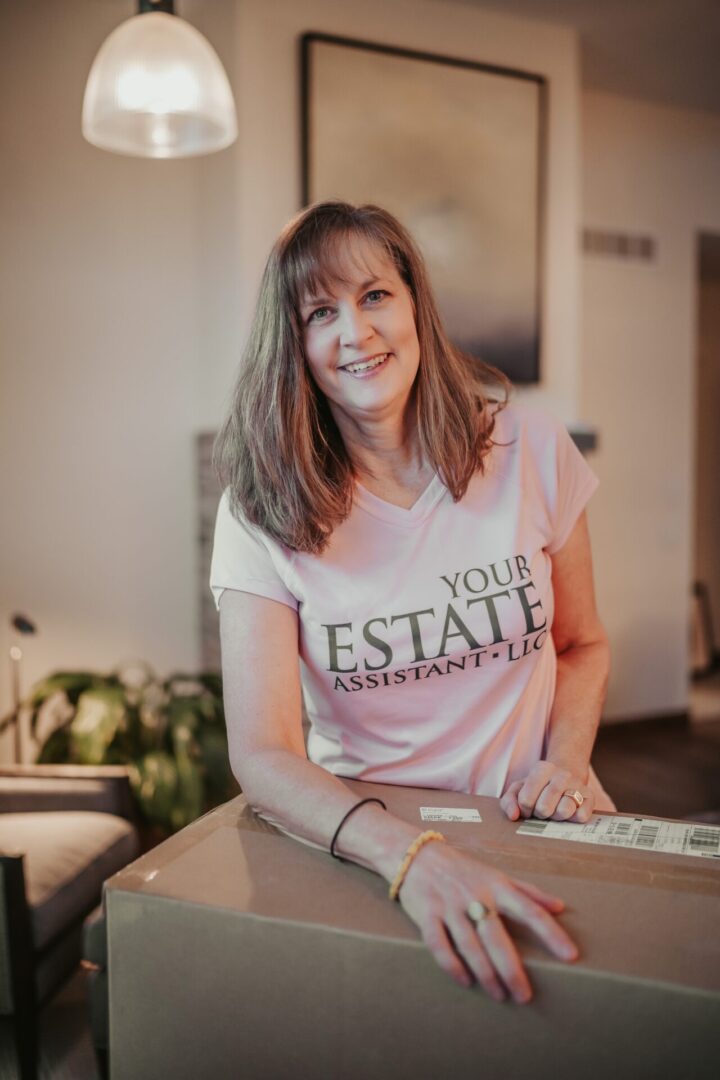 MY PASSION IS TO BE OF SERVICE TO OTHERS
"I have utmost patience and respect for what each of us holds near and dear, and I am passionate about this work. Clients often refer to me as an incredibly patient and compassionate neutral third-party who enters their life for the expressed purpose of supporting them in achieving a desired goal. Whether you're in the midst of determining if a move is right for you, wondering if home modifications are an option, picking up the pieces after the death of a loved one, or navigating life after a divorce, Your Estate Assistant is here for you."
Beth

About NASMM Senior
Move management
Senior Move Management is the profession that assists older adults and their families with the emotional and physical aspects of relocation and/or 'aging in place'.
Senior Move Management professionals — Senior Move Managers® — have backgrounds in gerontology, social work, health care, nursing, and psychology. Others come to this industry from the corporate world of project management, technology, legal services, accounting, or marketing. Senior Move Managers® require a profound commitment to connecting with older adults and a desire to perform meaningful work.
The National Association of Senior & Specialty Move Managers (NASMM) is the leading membership organization for Senior Move Managers in the United States, Canada, and abroad. NASMM is recognized for its innovative programs and expertise related to senior move management, transition, and relocation issues affecting older adults.
NASMM members specialize in helping older adults and their families with the daunting process of downsizing and moving to a new residence.
NASMM members are experienced professionals, bound by a pledge of integrity, committed to safety and ethics, and dedicated to continuing professional development.
NASMM members will move you expertly, compassionately, and affordably

ABOUT NASMM
@HOME SPECIALIST
If your home doesn't work as well for you today as it did a few years ago, and moving isn't an option, what about adapting your home for who you are today?
As a Senior Move Manager and certified @HOME Specialist, I can assist you with numerous simplifying tasks including downsizing, de-cluttering, organizing, and discarding. I apply the same coordinated, compassionate organizing techniques to help you STAY in your home as I do to help you move. My focused services accomplish a great deal in very little time, so you save both time and money. The end result: You are happier with how your existing home looks and feels!
Don't be overwhelmed by the thought of making a few changes. If it means safer mobility, for example, isn't that worth considering? Whether you need a lot of help, or just a little encouragement and assistance, Your Estate Assistant, LLC is here for you.